Many stations in competition, in addition to the Italians, were also present foreign stations.
To win the competition was Ugo De Veredicis, IU4NVY, followed by Benvenuto Sofia, I8QFK and then Luigi Ciampoli, IZ4KBW.
The haward ceremony took place during the CW Hub 8 Party, which was held in Caiazzo on January 8 2023.
Some statistics:
1656: QSO , between 24 and 31 December 2022;
67 Log received;
207: QSO/day;
853: QSO in 40 meter band;
403: QSO in 80 meter band;
145: QSO in 20 meter band;
107: QSO in 30 meter band;
47: QSO in 2 meter band;
The number decreases in other bands, up to 70 cm.
Final results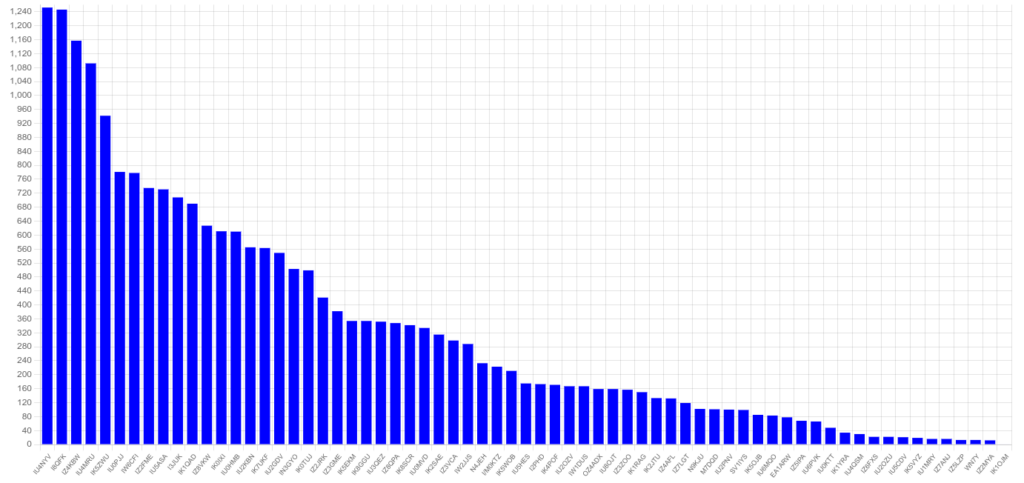 | # | Call | Points |
| --- | --- | --- |
| 1 | IU4NYV | 1252 |
| 2 | I8QFK | 1246 |
| 3 | IZ4KBW | 1157 |
| 4 | IU4MRU | 1092 |
| 5 | IK5ZWU | 942 |
| 6 | IU0PJJ | 781 |
| 7 | IW6CFI | 778 |
| 8 | IZ2FME | 735 |
| 9 | IU5ASA | 731 |
| 10 | I3JUK | 708 |
| 11 | IK1QAD | 690 |
| 12 | IZ8VKW | 627 |
| 13 | IK0IXI | 611 |
| 14 | IU0HMB | 610 |
| 15 | IU2KBN | 565 |
| 16 | IK7UKF | 563 |
| 17 | IU2GDV | 549 |
| 18 | IN3GYO | 503 |
| 19 | IK0TUJ | 499 |
| 20 | IZ2JRK | 421 |
| 21 | IZ3GME | 382 |
| 22 | IK5EKM | 354 |
| 23 | IK8GGU | 354 |
| 24 | IU3QEZ | 352 |
| 25 | IZ8QPA | 348 |
| 26 | IK8SCR | 342 |
| 27 | IU0MVD | 334 |
| 28 | IK2SAE | 315 |
| 29 | IZ3VCA | 298 |
| 30 | IW2JJS | 288 |
| 31 | N4JEH | 233 |
| 32 | I/M0KTZ | 223 |
| 33 | IK5WOB | 211 |
| 34 | IU5HES | 175 |
| 35 | I2PHD | 173 |
| 36 | IK4POF | 171 |
| 37 | IU2OZV | 167 |
| 38 | IW1DUS | 167 |
| 39 | OZ4ADX | 159 |
| 40 | IU8OJT | 159 |
| 41 | IZ3ZOO | 157 |
| 42 | IK1RAG | 150 |
| 43 | IK2JTU | 133 |
| 44 | IZ4AFL | 132 |
| 45 | IZ7LGT | 119 |
| 46 | N9KJU | 102 |
| 47 | M7DQD | 101 |
| 48 | IU2PNV | 100 |
| 49 | SV1IYS | 99 |
| 50 | IK5OJB | 85 |
| 51 | IU6MQO | 83 |
| 52 | EA1ARW | 78 |
| 53 | IZ5IPA | 68 |
| 54 | IU6PVK | 66 |
| 55 | IU0KTT | 48 |
| 56 | IK1YRA | 34 |
| 57 | IU4QSM | 30 |
| 58 | IZ6FXS | 22 |
| 59 | IU2OZU | 22 |
| 60 | IU5CDV | 21 |
| 61 | IK5VYZ | 19 |
| 62 | IU1MRY | 16 |
| 63 | IZ7ANJ | 16 |
| 64 | IZ5LZP | 13 |
| 65 | WN7Y | 13 |
| 66 | IZ2MYA | 12 |
| 67 | IK1OJM | 1 |